October News 2021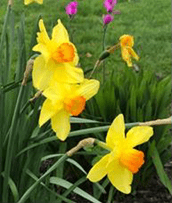 While the last two months have seen those of us in Auckland enduring a restrictive lockdown, daylight saving, and birdsong have heralded in spring and a wellspring of creativity and friendship has flourished at Shore Trust houses. This challenging time has been an interesting insight into what supports are needed to help people thrive in periods of uncertainty.
Our two home bubbles have been busy hives of activity with our whanau enjoying a variety of indoor and outdoor activities and pursuits. Connecting with families and friends using online technology has been a huge boost, along with accessing and participating in dance movement and exercise. The joy of cooking and eating together, dancing together, treasure hunts, gardening and an array of hobbies have helped keep everyone active and engaged throughout this time. With recent relaxation of restrictions some of our people have reconnected with their families outside for walks. Our team's unwavering support and encouragement throughout has been enormous.
Thank you all.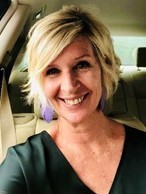 Welcome & Farewell!
Farewell To Clare
Sadly we farewell Clare Tyler our Office Coordinator as she embarks on the next phase of her career in Accountancy. I am personally grateful to Clare for staying on providing valuable support while I settled into my role. Initially Clare planned to leave at christmas, but an opportunity has brought the timing forward to early November enabling her to take up a summer internship through the Chartered Accountants Australia NZ. On behalf of us all, we thank Clare her wonderful contribution during her time with us and wish her well in her exciting journey ahead!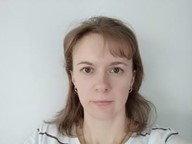 We are delighted to welcome Evgeniia (Geniia) Shalabashkina our new Office & Accounts Coordinator. Geniia emigrated to New Zealand from Russia with her family 6 years ago and has a strong accounting background with a Diploma in Xero. She has enthusiastically joined the team and is enjoying a job orientation. While online induction on Teams has been challenging, Geniia is embracing the role and we are looking forward to properly welcoming her once we are able to return to the office.
Safety & Wellbeing at Shore Trust
We have worked hard to ensure that everyone has stayed healthy and well throughout the duration of this lockdown and pandemic. This is in part due to ensuring Shore Trust houses both remain closed to all visitors, and continue to maintain our house and staffing bubbles, staff testing when necessary, strict hygiene practices, use of PPE and daily temperature monitoring.
However, we know we cannot be complacent especially with the transmissibility of the latest delta variant and have kept up momentum with our Covid 19 vaccination rollout. Nearly all of eligible residents have now had at least their first covid vaccination and/or are booked for their second.
Staffing wise we have had one staff member from each house off work over the last few weeks. The team have adapted to ensure these roster gaps are covered.
Mandatory Vaccinations of high risk Health & Disability Workers
On 11 October the government (Ministry of Health) announced mandatory Covid 19 vaccinations for high risk workers in the health & disability sector. This means that Shore Trust frontline staff will need to be fully vaccinated by 1 January 2022 and provide everyone at Shore Trust with a higher level of protection against the delta variant.
Shore Trust Policy Review
Lockdown has been a great opportunity to review and update Shore Trust policies and Health & Safety Manual. Thank you to Mary Smith, Frances Hansen & Pauline Connors for your wonderful mahi on this to date. We have also amended our "Home Agreement" which has now been ratified by the board and families will receive an updated version soon.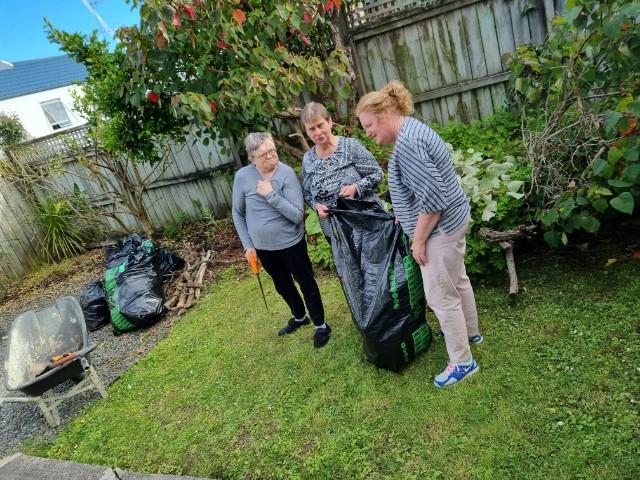 Garden tidy up at Belmont Terrace!
Whats happening continued..
Family Satisfaction Survey Results
Thank you to those who took the time to respond to our Satisfaction Survey. Your comments and feedback are valuable and help us to maintain and improve the quality of our services. Thank you!
Here's a peek of the survey. You can read the full survey included further down.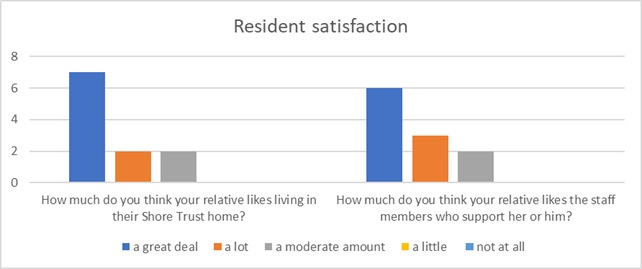 Note: there were no replies in the 'a little' or 'not at all' category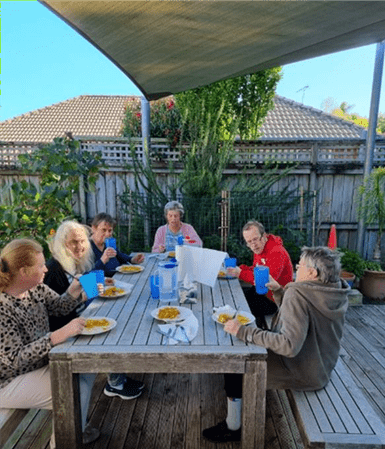 Lockdown Birthday Celebrations
Jeff enjoyed his special day with his friends and the team. Jeff loves all things musical and celebrated with a singalong and a cool guitar cake!  
Happy Birthday wishes to Carmela
who recently celebrating a significant birthday! We love to celebrate milestones at Shore Trust and our whanau went all out to make this day even more special for Carmela. Thank you Philippe for the awesome birthday cake and Ariane, Zara & Andrea for the delicious banana muffins.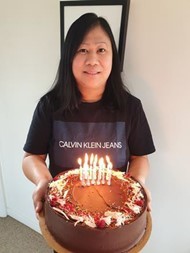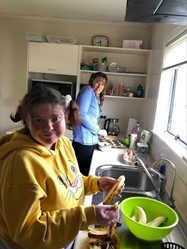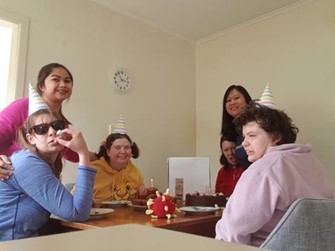 Nile Rd birthday afternoon tea!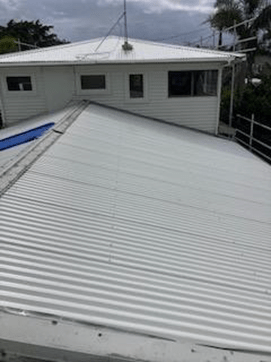 New Roof
Belmont Terrace has received much needed maintenance after finding significant rust and deterioration in the original roof. The old roofing has been removed and a new roof installed during Alert Level 3. (Photo on left)
New Carpet
Prior to lockdown, new carpet was installed in Quentin's bedroom at Belmont Terrace, and repairs undertaken around the house where it carpet was worn.
The cracked tiles in the Belmont hallway have also been repaired for safety and both bathrooms resealed for water tightness.
Lounge Skylights
The Belmont skylights have been tinted to lessen the bright light and heat protection in the lounge during the summer months.
Fence Repairs
Prior to lockdown, the Belmont Terrace rear fence along driveway was repaired and reinstated.
Nile Rd Maintenance
New shelving has been installed in Natasha's wardrobe.
New Kitchen Extractors hood installed in both houses.
New handheld shower fitting installed.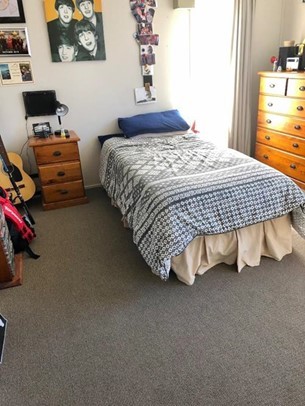 New carpet in Quentin's bedroom
We engaged consulting engineers to undertake a building condition inspection report to assess the Nile Rd deck condition after finding apparent defects. We have received a full scope report and will be making a plan for remedial works plan and essential repairs. As a precaution the deck has been blocked off with cones and is not currently in use.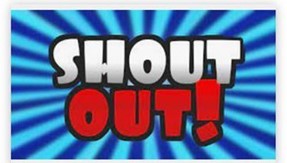 A big THANK YOU to John Myers for all the wonderful repairs and maintenance across both properties.
Also thank you to Garry Lawrence Roofing & the team for our constructing our shiny new roof at Belmont Terrace.
Thank you to our wonderful people and their families who have been so patient and supportive in so many ways throughout this trying time.
A special mention and thank you to Clare for being there when needed and keeping us paid and the team supported throughout this time.
Thank you to the Shore Trust Board for all their active support and expertise.
Lastly thank you to all of the Shore Trust team for the wonderful photos and going the extra mile to ensure the journey together is a safe and enjoyable one for our whanau.
A message from our Chairperson
After 10 weeks of lockdown, I wanted to share how proud I am of the support our staff are giving to our residents and each other, and the way in which they are displaying our Values. Thanks to those who continue to lead, reach out to each other and navigate living and working with COVID-19. We're in a hugely difficult period, particularly given the nature of a variant like Delta, which is impacting things more than we've seen previously.
The Shore Trust continues to support and follow government advice. I note vaccination remains our best defence against COVID-19. Experts
and evidence tell us that vaccination is crucial to the wellbeing of all New Zealanders from public health, mental wellbeing, and economic perspectives. More than that, vaccination is not just about your own health and wellbeing, it's also about looking after your whānau, friends, colleagues, and others in your community. Thanks for your time and have a great week. Chris Creighton
Thanks everyone, enjoy the photo board below.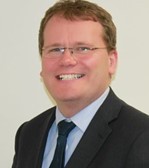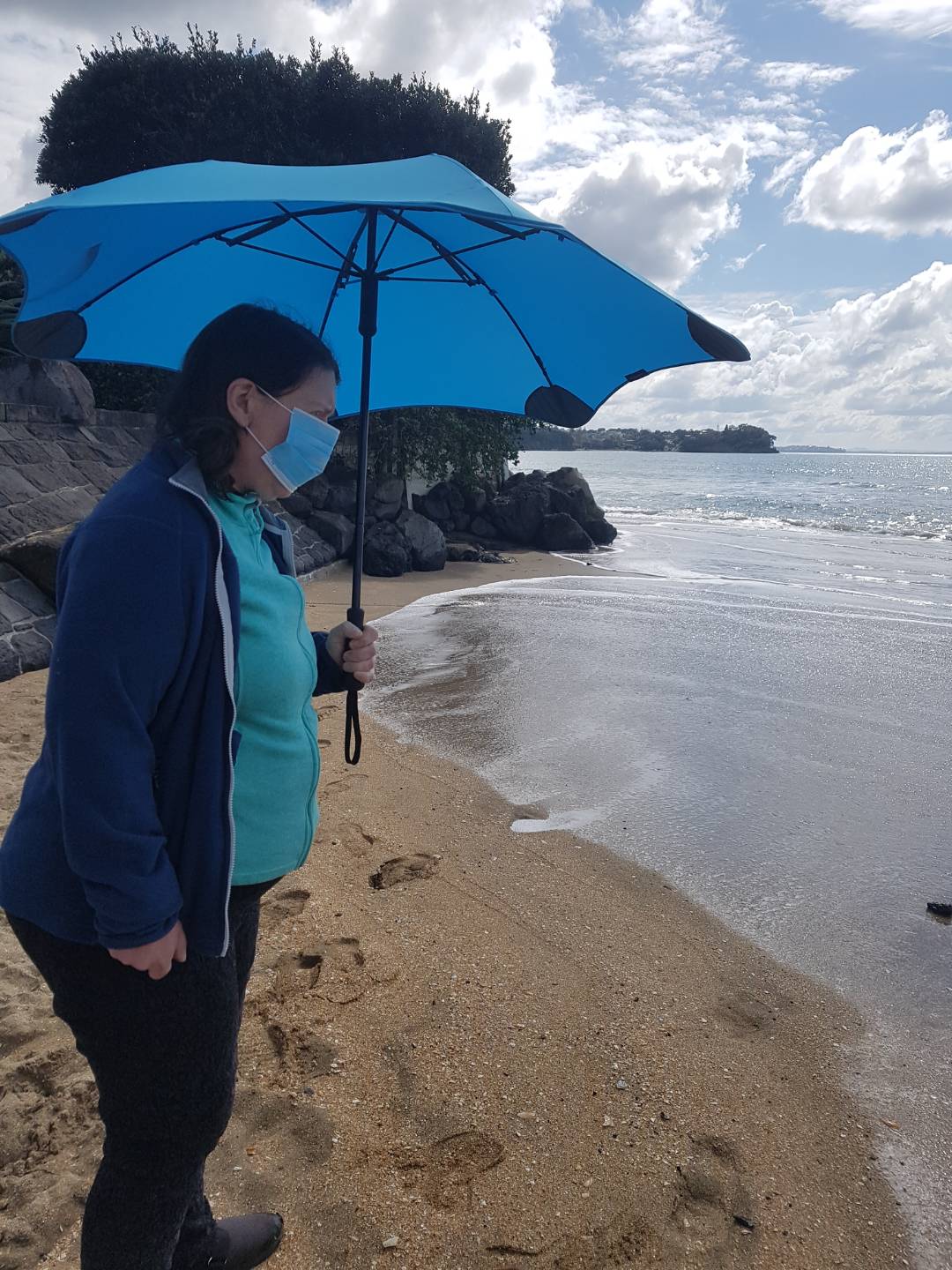 Natasha enjoying the destination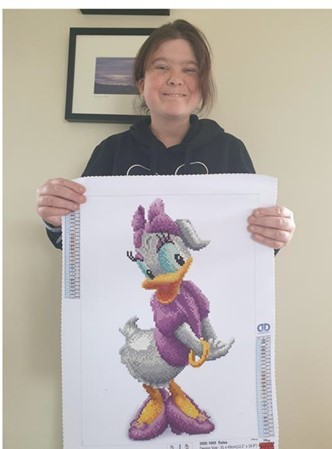 Beautiful cross stitch by Zara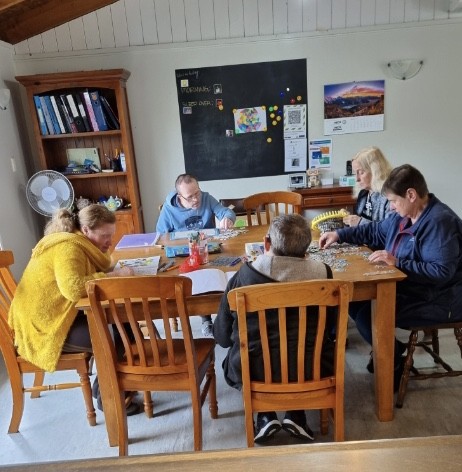 Enjoying crafts and puzzles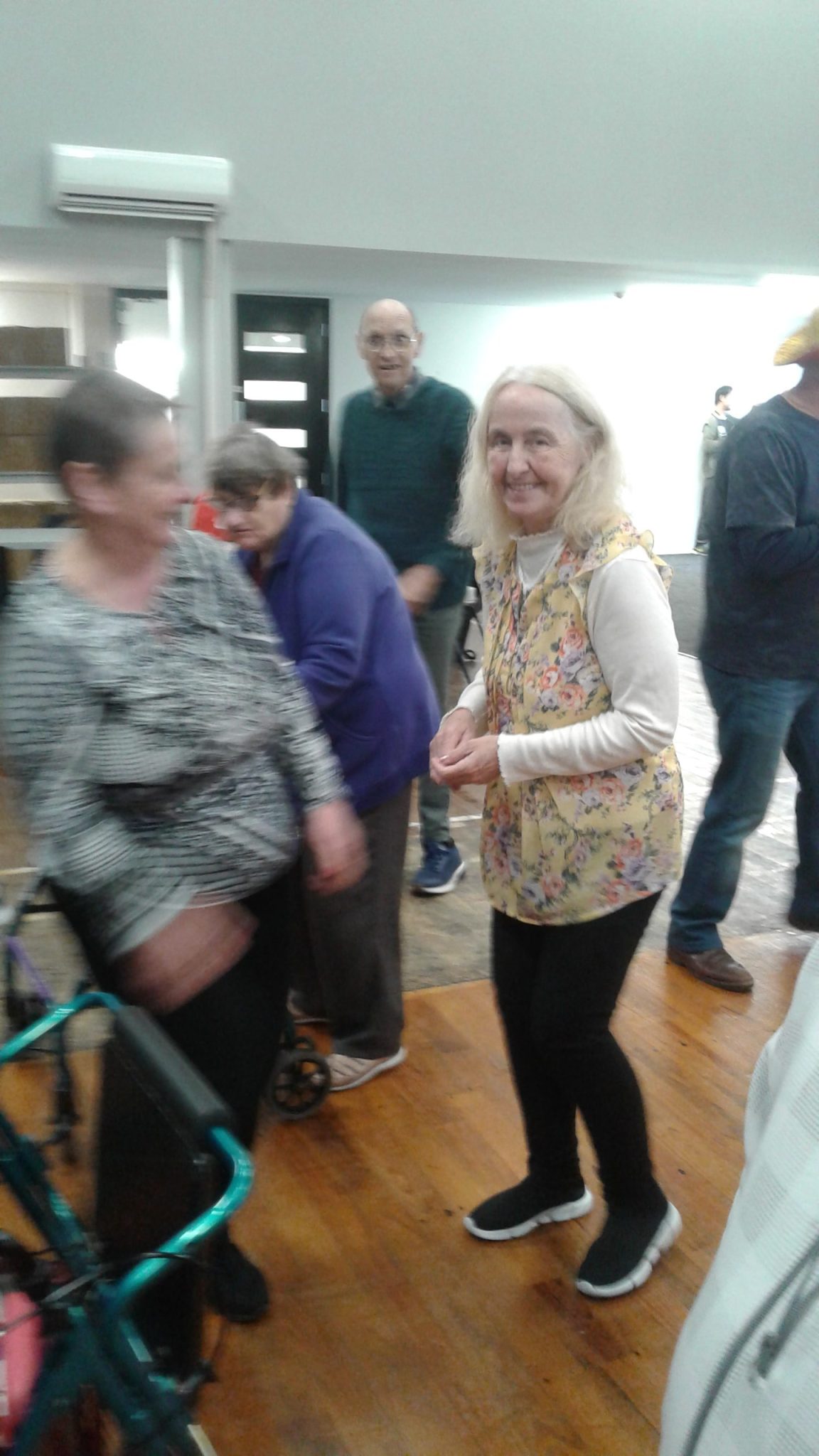 Friday night house party!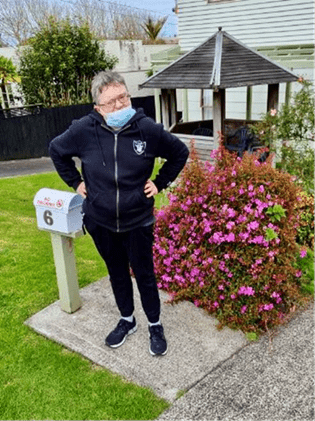 Jeff feeling chuffed after a walk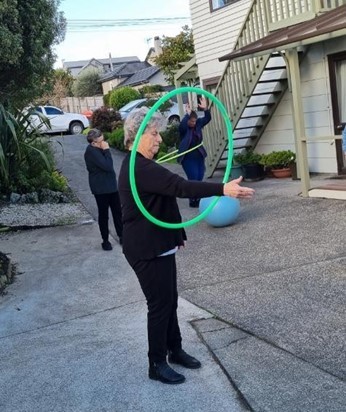 Jessica enjoying the hoops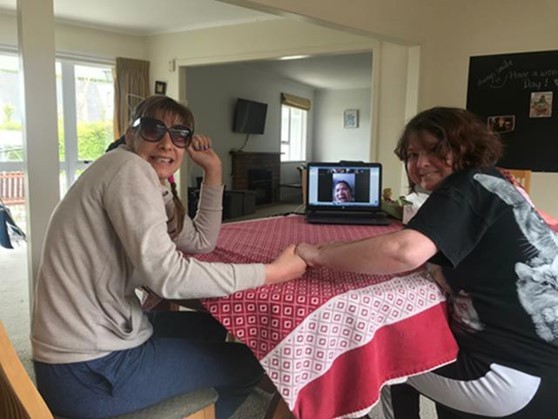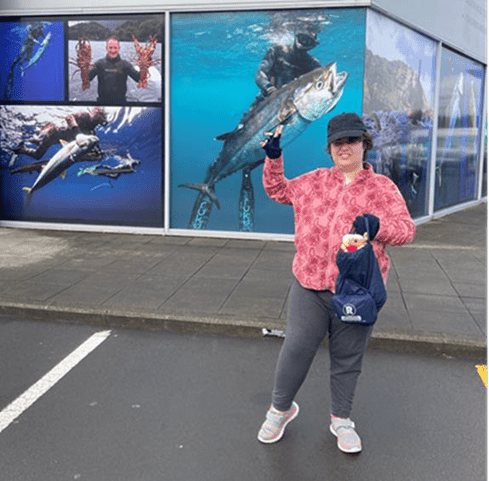 Mariana visiting one her of favourite places (pre lockdown)
Shore Trust Satisfaction Survey Results.
No of respondents = 11                survey initiated: 24/08/21                                                      12/10/21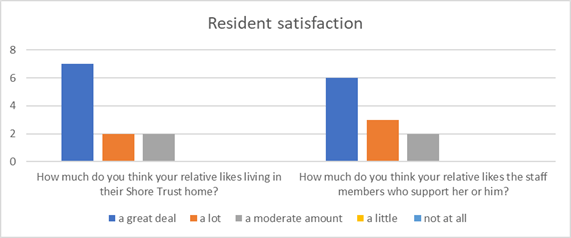 Note: there were no replies in the 'a little' or 'not at all' category
Shore Trust Satisfaction Survey Results.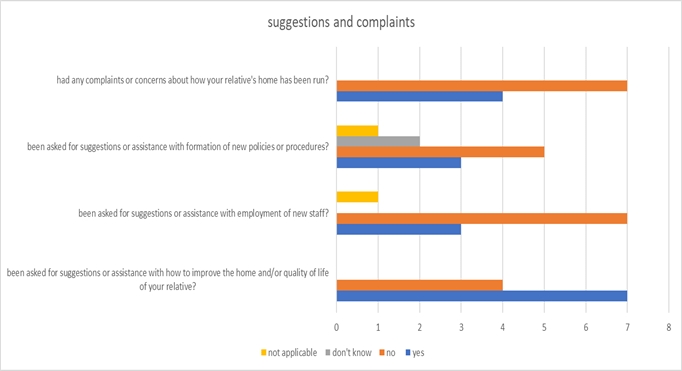 Main things you think we should keep doing (or do more of), the things you'd like us to stop doing (or do less of), and any new things you think we should start doing.
keep

·       taking a more holistic view of residents' wellbeing

·       a daily diary of personalised activity

·       keeping up to date with what's happening at the trust with activities and events involving our family member.

·       working on diet and exercise for the residents

·       doing what they are doing  

·       continue to be very welcoming to my son, and his family. Staff know my son's needs well.

·       doing what they are doing. Mostly it works well.

·       what they are doing, it's all going very well

·       ensuring the quality of care is high

·       the wonderful staff they have

·       informing the families about what is happening

stop

·       running the two houses in silos, I believe greater cross over of staff would promote best practices being adopted

·       I wouldn't say stop but make sure staff aren't too busy and weighed down with admin/paperwork

·       perhaps excessive use of plastic bags for meds and hot lamps and fans that seem to stay on long after someone has used a bathroom, must have an unnecessarily big power bill

start

·       keeping a 'database' of community activities and providers of day programmes to enable greater choice and flexibility for residents' daily activities

·       continue looking for new activities for residence

·       re safety, there is room for improvement, the steep stairs are a hazard for everyone.
Final comments
Love the new manager and think everyone involved with Shore Trust is amazing, thank you all for your great jobs looking after and caring for the people in your homes       
Hi I have not had much day to day involvement however and happy with the management
changes of recent times which have been more proactive. However it is difficult to get extra activities for … on a regular basis. I know there have been some trials, but would like to see more appropriate community involvement with activities – or within the house. We know there are days where … has little or no movement – I know this is being addressed and look forward to more news on these interactions. This is particularly important for her weight.
Re keeping me informed: I would like to be kept up to date with things like any change in health provider including dentist. Also I would like information about unusual results or outcomes of health visits I would like to know before hand about major purchases like new
Generally very happy with day to day life in the
Very happy with … care and wellbeing at Shore
Thank you Francie, you are doing a fabulous job!
Overall … is happy and is fond of her home, and I have found her to be content
Appreciate all that you do, thanks again x