October News 2022
Tēnā koutou & Happy 30th Anniversary
Welcome to the 30th Birthday edition of our newsletter!
This year we are honoured to celebrate Shore Trusts 30th birthday, marking an amazing 3 decades! We are incredibly proud of what's been achieved during this time starting from small beginnings in 1992 and expanding to a second home in 2018. We are especially grateful to all those who have contributed, bringing to life the Trusts important mission and success over the past 30 years giving so much along the way.
As we proudly acknowledge all the people we serve, whanau/families, the team and trustees (past and present), a very special thanks to the founding trustees Frances Hansen, the late John Smith and John Myers for their vision and dedication. Three of the original families are still involved in the Trust and two of their family members call Belmont Terrace home today.
As shared on the website in "Our Story", the initial objectives of the original Trust Deed still remain relevant " to promote the development of a person with an intellectual disability so as to enable them to be as independent as possible and to enjoy their rights as New Zealanders to live as normal a community life as possible"
We are planning an exciting and joyful whakanui and celebration in November.
Ngā mihi nui, Francie Needham, Manager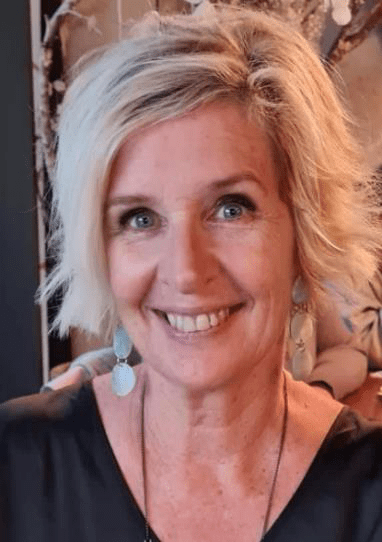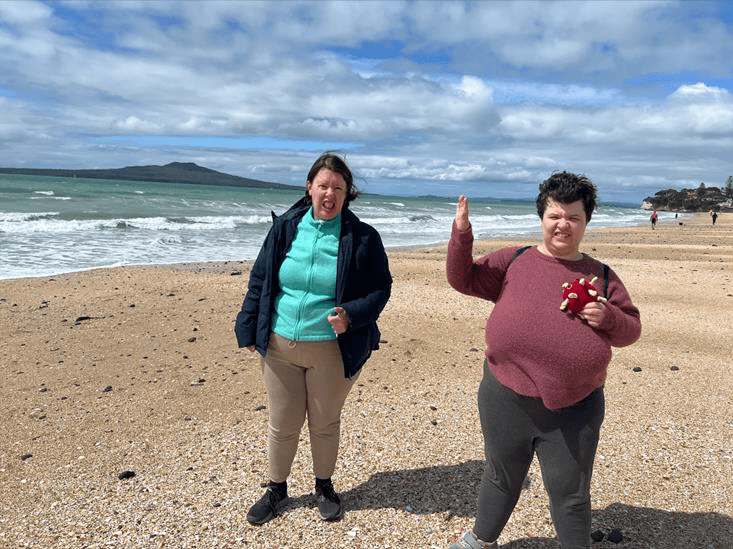 Natasha & Mariana, Takapuna Beach
Whats happening!
Farewell & Welcome
We sadly farewelled Evgeniia who is leaving Shore Trust to take up a fulltime work opportunity. Geniia treated us all to a lovely national Russian dish. Geniia has been wonderful in her role over the last year and she will be greatly missed by us all.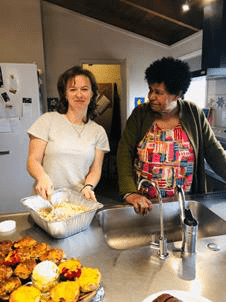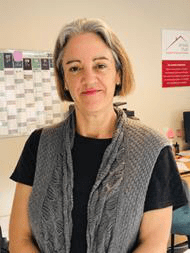 Gayna – Office Administrator
Welcome Gayna van der Merwe
We are excited and happy to share that Gayna has ably taken up the position of Account & Office Administrator after a two week orientation.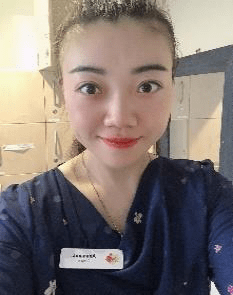 Welcome Ammanda Sun
A trained nurse, Ammanda has 10 years' experience working across eldercare and disability as a support worker including in a leadership capacity. We are excited and fortunate to have Ammanda join the team and she started her orientation with Nile Rd team in early October.

New Ministry for Disabled People – Whaikaha
On 1 July, the government launched Whaikaha a new ministry set up with the disabled community to help transform the disability system in line with Enabling Good Lives (EGL) approach – putting the voice of people with disabilities and their whānau at the heart of decision making is key.
The new Ministry is designed to replace the previously fragmented system where there was no single agency responsible for driving improved overall outcomes for people with disabilities. Instead, all disability supports, and services will be joined up, in line with the EGL vision and principles.
Whaikaha is also tasked with leadership/stewardship of disability in government and enhancing mana and self-determination of disabled people and their families, aiming for a more inclusive society.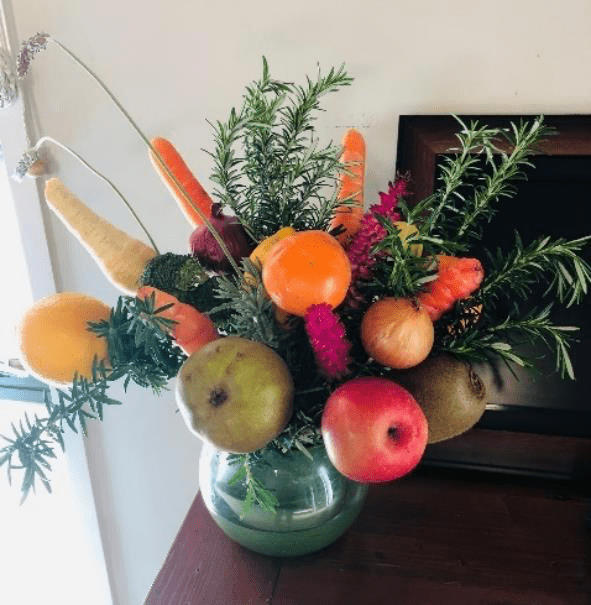 Thank you to Louise Young our Whaikaha Portfolio Manager for taking the time to visit Shore Trust in September and meet everyone.
Photo: Tali's fabulous fruit and vegetable bouquet lovingly prepared for the new Ministry visit 🙂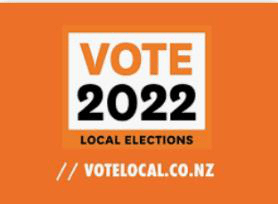 Voting Time!
People enjoying the rights of every other citizen, exercising their choice to vote
in the Local Body Elections, 2022.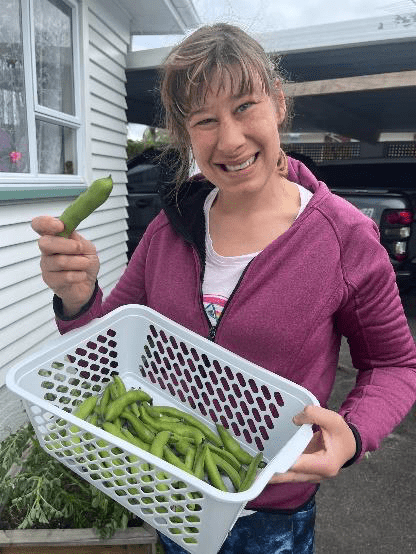 Ariane's Amazing Vegetable Crops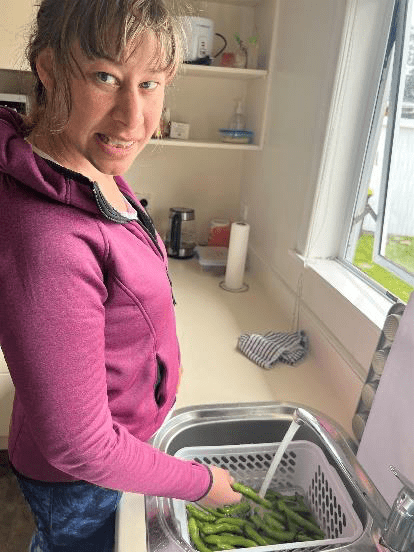 Homegrown broad beans, cauli and cabbage!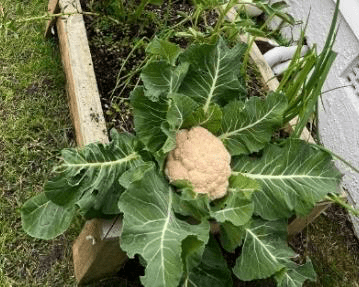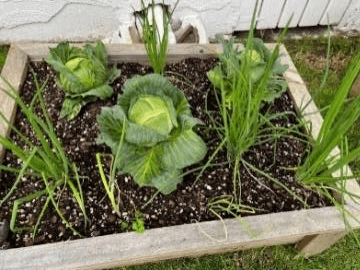 Health & Safety
Covid 19 & Influenza Response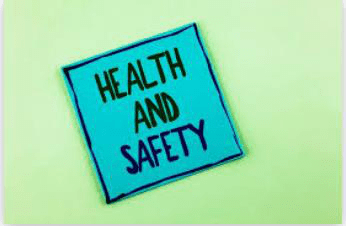 In September the government review of the Covid Protection Framework/Traffic Light system saw the retirement of the traffic light system due to the case numbers dropping significantly. The government has also ended all government vaccine mandates effective 26 September and disability support organisations are having to form their own policy and protocols with regard to appropriate protection measures.
We know that vaccinations, masks, tests, isolation and ventilation are still vital tools to protect people with compromised health with the Covid & Flu virus's circulating in the community. With new sub variants emerging Shore Trust continues its robust infection prevention and management approach at the homes. This includes a visitors register, use of masks for visitors and contractors, use of rapid antigen testing as appropriate, and Covid-19 vaccinations. We are mindful there are still members of staff and people we support that have not had the Covid virus. Staff vigilance will continue in the houses with continued screening for any cold or flu like symptoms as done prior to the pandemic and taking care when supporting people out in the community. Since April this year people we support have made a gradual returning to many activities they attended prior to the pandemic.
Shore Trust Re-Certification
In August we were proud to receive our 3 yearly Shore Trust Certification Audit Ngā Paerewa – Health and Disability Services on 15 August. A huge thank you to everyone involved for your amazing support in helping achieving this. A fantastic result and the certificate is now framed on the wall in the office!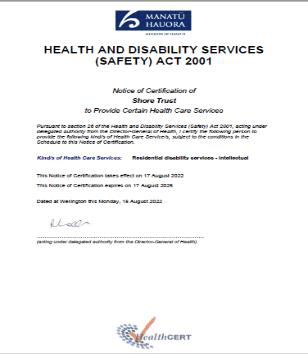 Home Improvements & Maintenance
Steep stairwell, Belmont Terrace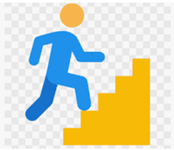 We are currently working through options to deal with the stairwell, a safety hazard at Belmont Terrace aiming at finding the best solution to address and minimise the safety risks for people we support using the stairs now and in the future. We will keep you informed with any developments.

New Fisher & Paykel Washing Machine – Nile Rd
A new fit for purpose 10Kg washing machine purchased replacing the old faulty machine.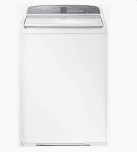 New guttering Lower Roof, Belmont Terrace

Thank you to ACE Spouting & Fascia for doing a great job replacing the worn out, leaky lower roof guttering with a quality NZ made Marley spouting. Great result.
New guttering installed front and back of lower roof, Belmont Terrace
The faulty front deck has now been assessed by expert building consultants and architectural drawings are currently underway as part of the overall plan to remove the existing concrete deck and replace with a new hardwood deck and futureproofing with an accessible ramp leading up to the front door. Remedial building works will likely commence early 2023. We will continue to keep you updated with progress.
Family Satisfaction Survey Results
Thank you to all family members for your participation and your comments in our recent survey. As always your feedback is valuable helping us to maintain and improve supporting your loved one. Much appreciated.
Here's a summary of the survey.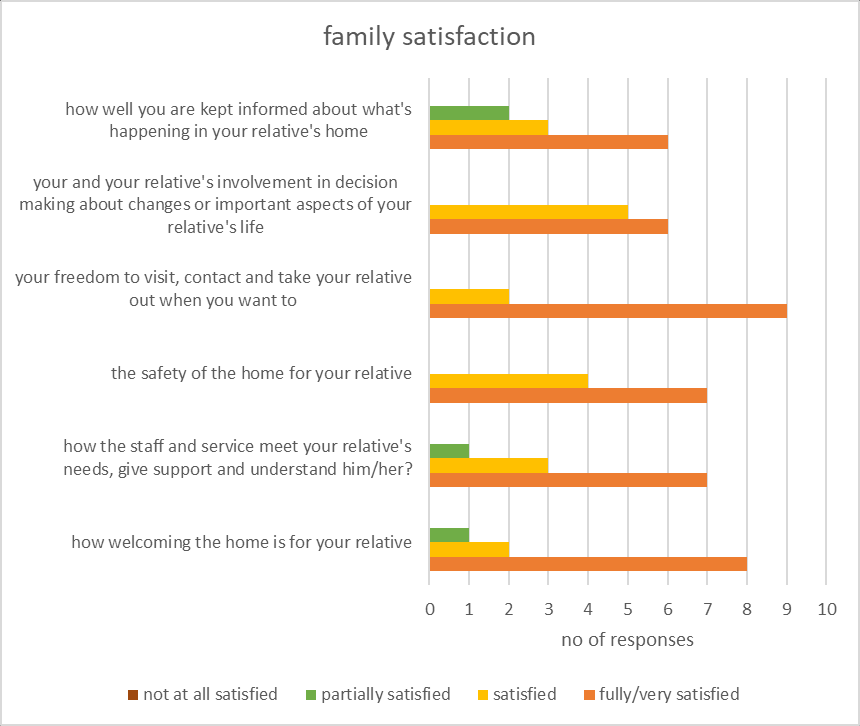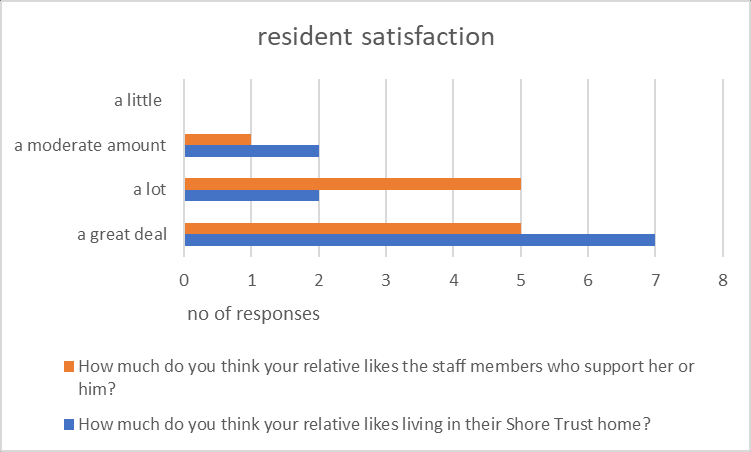 The range of comments included:
Lovely, caring team
Open discussion and consultation is good
The staff are always welcoming and happy to make contact
Activities, music, TV, laughter, fun times and outings and people of similar age
Always welcoming
He's very happy
Newsletter is great
She calls it her home
My brother loves the team
We are very happy with the love and caring of everyone in the house, and I have no complaints about anything at all,
you are all doing an amazing job looking after my relative and I/we really appreciate all you do, thank you so much
It is and has been since the get go, a fantastic place for my relative to be. I am fully informed about all aspects of his
life. Couldn't be happier.
Staff have worked above and beyond especially during the last 2 years
Happy times – Ariane, Zara, Jill & Teresa busted out their moves on the dance floor at Disco night hosted by Kingswood!
Angela dressed up and looking gorgeous for a fun night out at RSA
Angie enjoying an evening at RSA dinner & dancing supported by Tali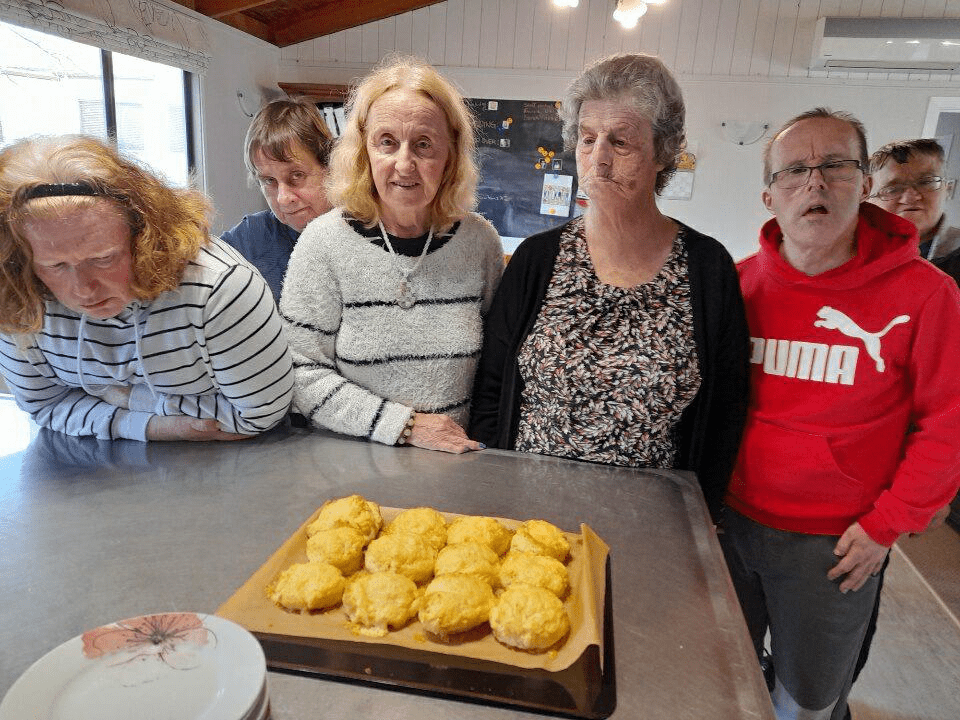 Cheesey scones for afternoon tea 🙂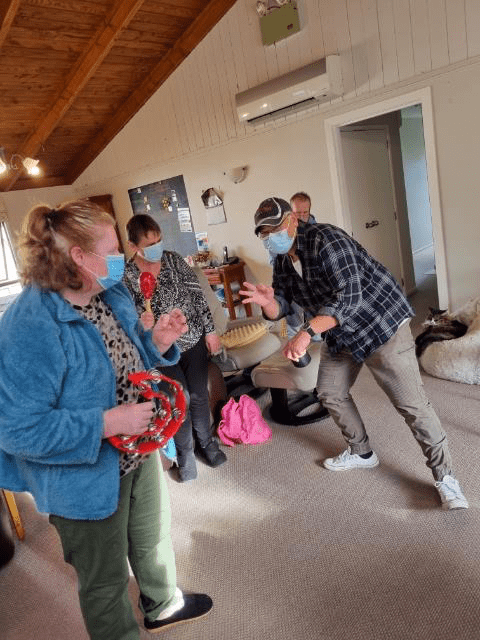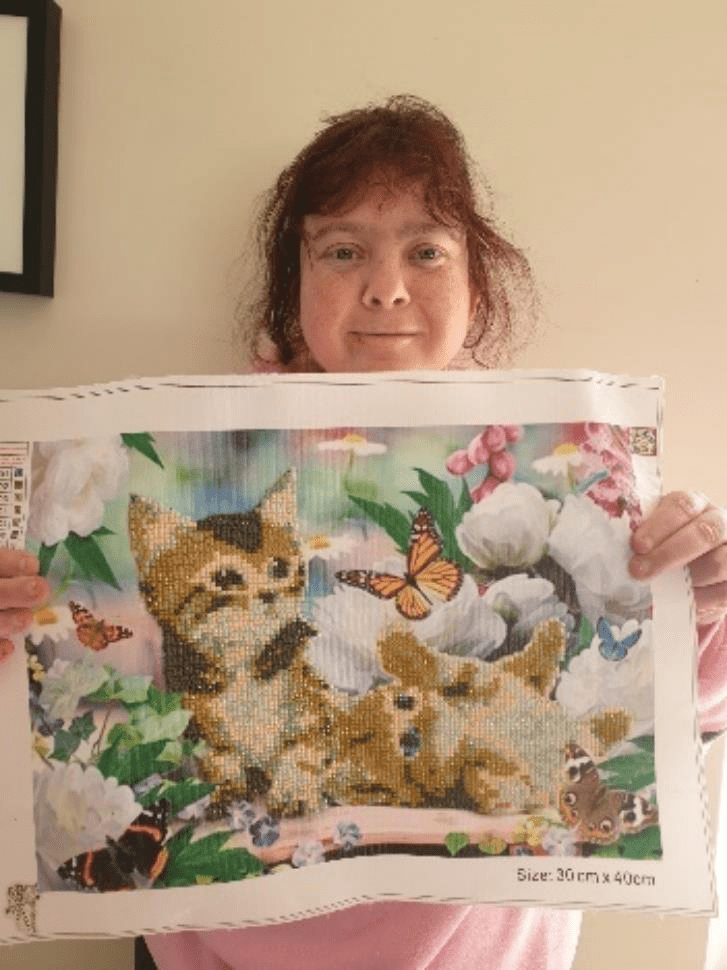 Zara's beautiful diamond Artwork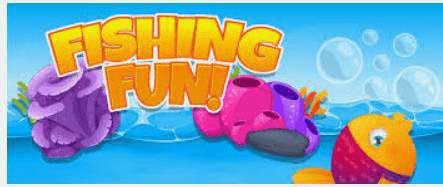 Quentin & Michaels Fun Fishing Adventure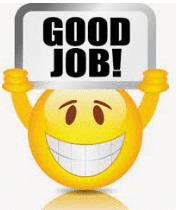 A happy reunion! Jeff returns to Abilities in August, after working from home since April
Akenese, Jeffs Supervisor, setting up the workspace
Thank you for reading and for your support!