December News 2022
Tēnā koutou and Meri Kirihimete
A warm welcome to our last newsletter of 2022. The festive season is already upon us! The pohutakawas and christmas lillies are in magnificent bloom as family and friends are preparing for the end of year gatherings. This time of the year is all about connecting with whanau and taking time to refresh and enjoy the beginning of much anticipated summer and warmer weather.
Its also a time to say thank you for the year that's been. There have been so many highlights and magic moments, and we feel fortunate and privileged to be involved in the lives of the awesome people that call Shore Trust home.
Everyone at Shore Trust has been so excited to return to a new sense of normality in the community this year, culminating in our fantastic Shore Trust 30th Birthday celebration in November. What a night of dance, laughter, celebration, togetherness and fun! Shout out to Gayna for her huge support and co-ordination helping make the night a success, and all our wonderful volunteer photographers Nikki, Bev and Chris for recording the evenings cherished memories. A selection of the very cool party photos can be viewed further down.
Lastly I want to express my gratitude to the team who have gone above and beyond in supporting everyone in sickness and in health this year, while enthusiastically supporting each person to realise their chosen goals and aspirations. Its been a journey and a joy to work alongside you.
Wishing you all a fabulous and relaxing holiday season, and I look forward to working with you in 2023.
Ngā mihi nui, Francie Needham, Manager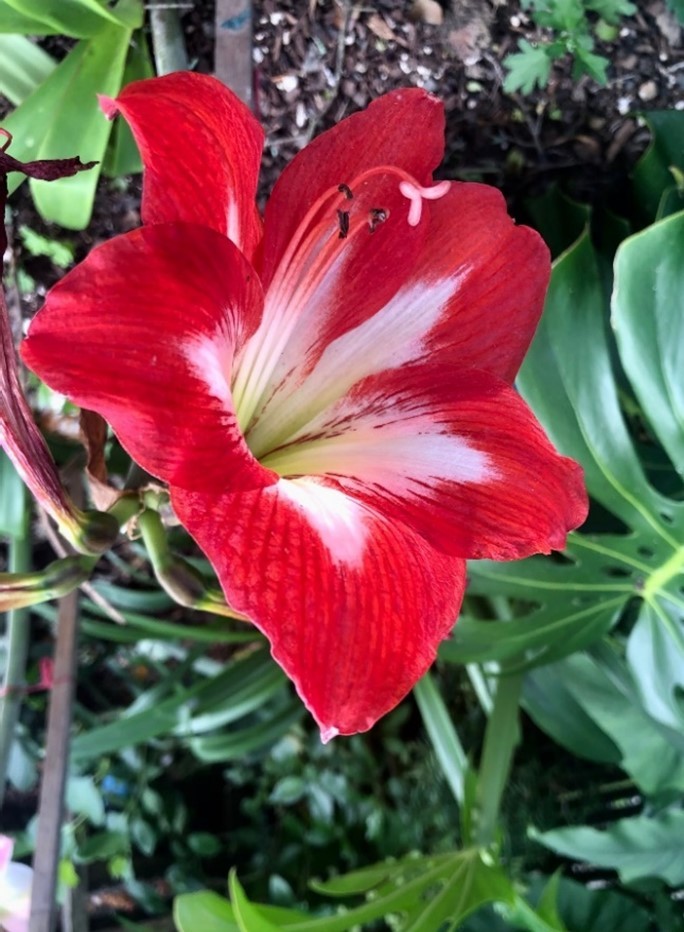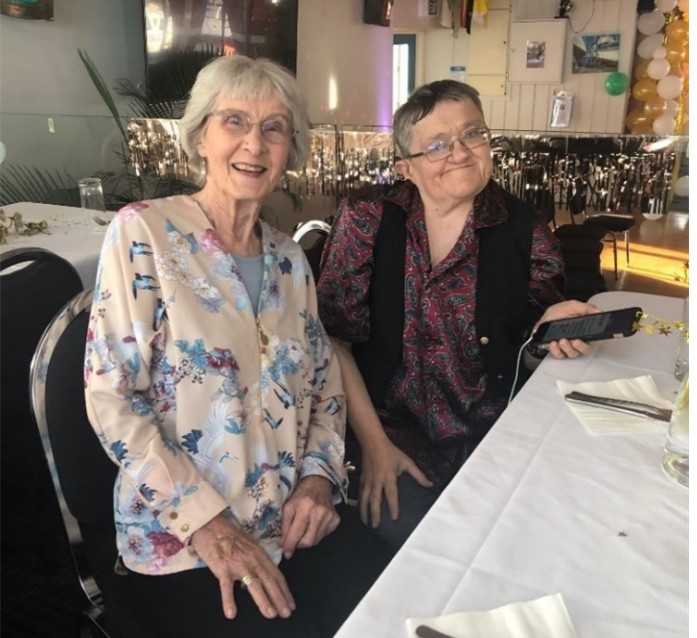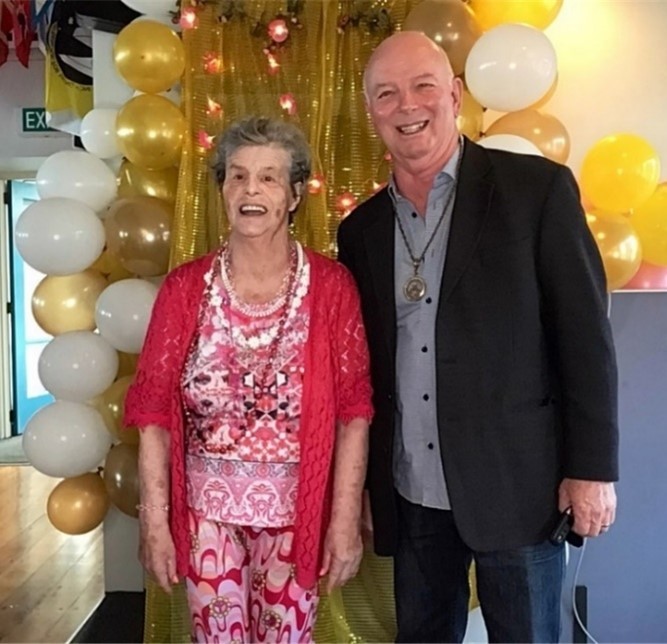 Two of Shore Trusts founding families: Frances, Jeff, John and Jessica – 30 years on!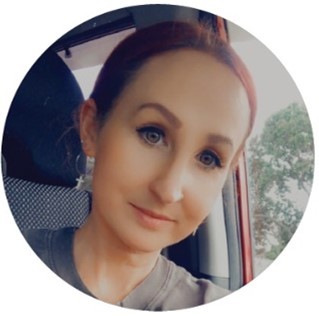 Welcome
A warm welcome to Jess Siemonavich who joined the team in November. Jess genuinely loves caregiving work and knows first-hand how important it is to feel respected and treated with kindness and discretion. Jess works flexibly across both homes, has blended into the team easily and been warmly received by everyone.
Shore Trust AGM
After the disruptions of the last few years, we were finally able to have an AGM and election of officers on 17 November. We warmly welcome Tania Thomas to the board.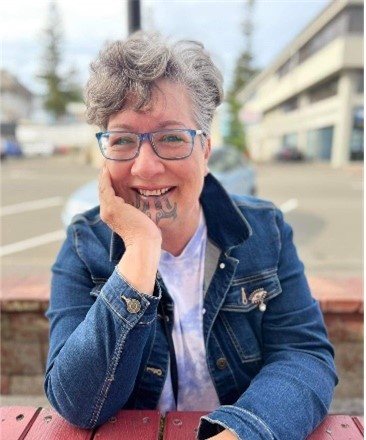 Tania Thomas
Tania Thomas hails from the Far North and is Ngāti Kahu. She has three daughters and four grandchildren. Her career has been in the health and disability sector. Tania is currently the Director of Advocacy for IHC. Her previous roles have included being the Chief Executive of Te Roopu Taurima, a Kaupapa Māori disability support service and a Deputy Health and Disability Commissioner. Tania sits on several Boards in the not-for-profit sector including her own iwi. Her hobbies include family, movies and crafts.
Nau mai, haere mai Tania. Thank you to our wonderful board of trustees for continuing in your roles and for all the guidance and expertise throughout the year. A special acknowledgement and our gratitude to John Myers for keeping on top of the maintenance around the houses. Thank you also to everyone that attended the AGM evening, and also to Tali and Maria for the beautiful dinner provided on the night.
In Loving Memory of Cleo
Sadly, our beloved Cleo passed away unexpectedly in November.
Cleo was a much loved member of our family and is dearly missed by us all. Originally a rescue cat, Cleo was always the most purry grateful loving girl. We are thankful for all the cuddles and happiness she brought to everyone in our homes.
Thanks goes to Zara for hand painting the beautiful cat heart tribute pictured above to remember our precious Cleo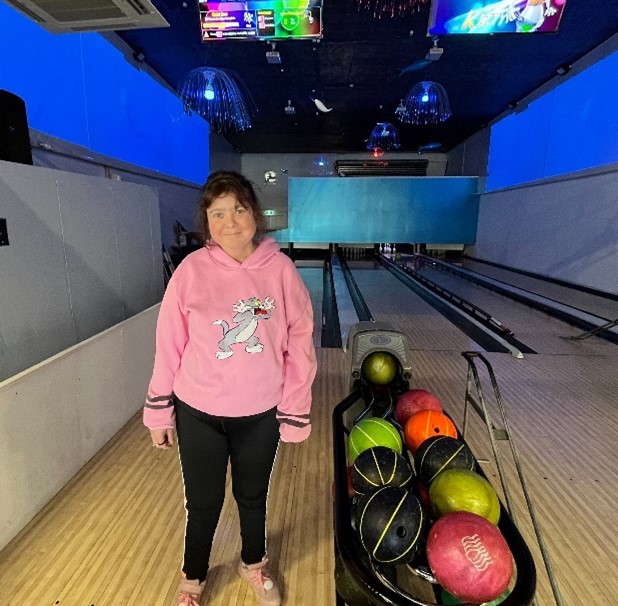 Zara knocking'em out at 10 pin bowling!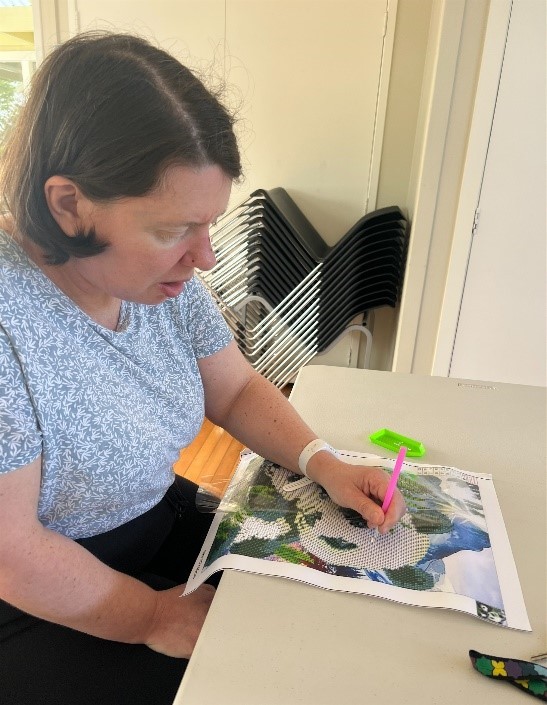 Natasha focused on Diamond artwork creation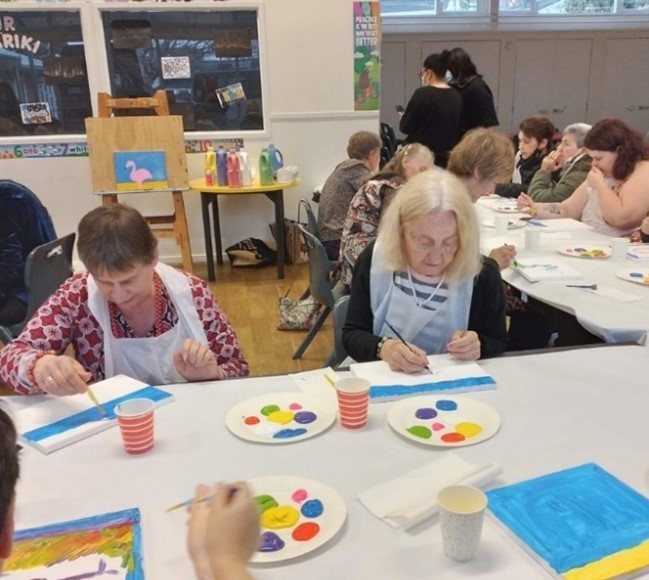 Jill and Teresa enjoying Northcote painting & crafting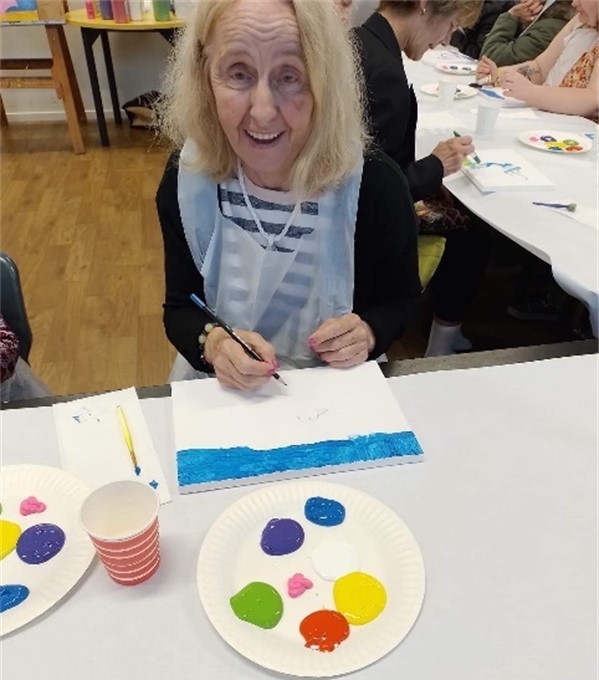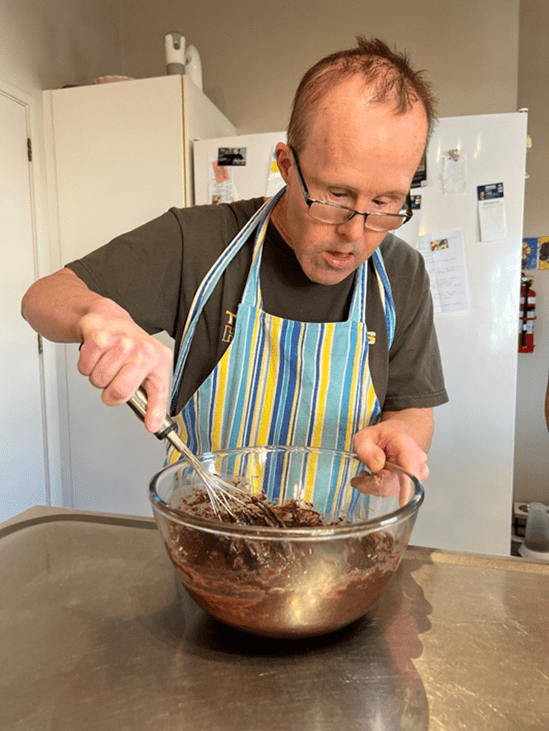 Quentin baking a chocolate cake for his housemates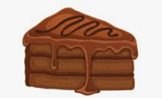 Angie celebrating her recent birthday in STYLE with flowers and a wonderful lunch out with friends! That cake…
Happy Birthday Jeffrey
Jeff celebrating his birthday with family and friends,
And the coolest guitar birthday cake EVER!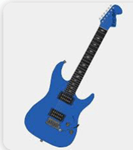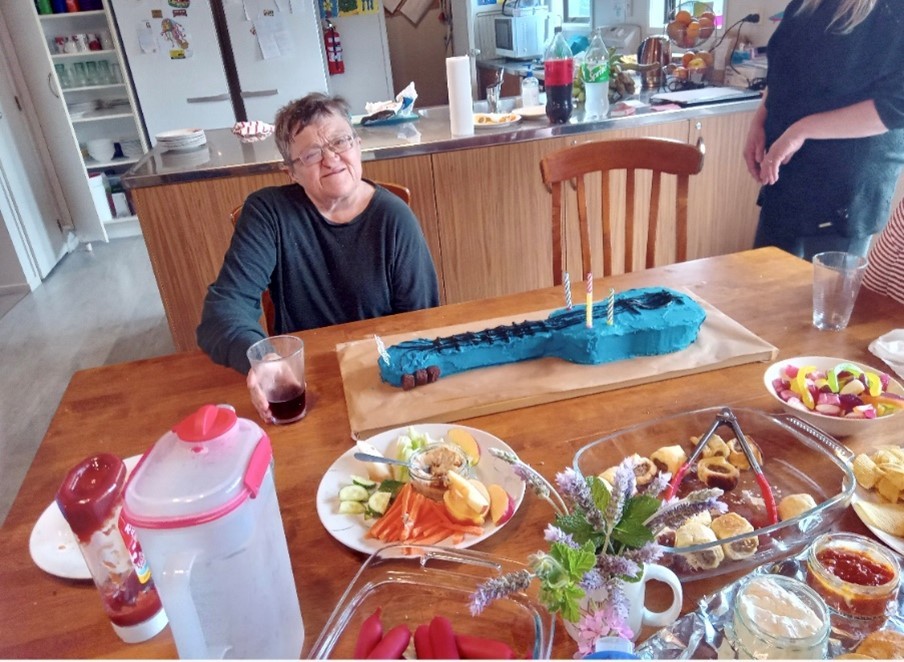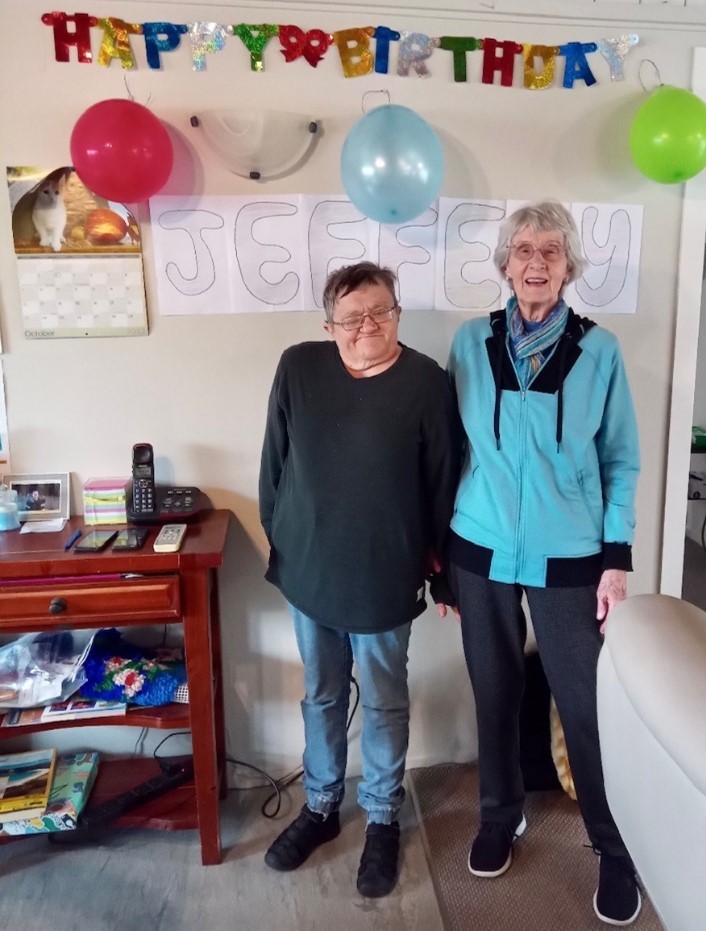 Happy Birthday Mariana!
Mariana's imagination was captured by the mind blowing fantastical film effects of Weta Workshop Unleashed!
Mariana, supported by Ysa, enjoyed the interactive tour exploring the worlds of horror, sci-fi and fantasy in-the-making journey through Weta Workshop's creative process.
What an amazing experience and birthday treat Mariana chose !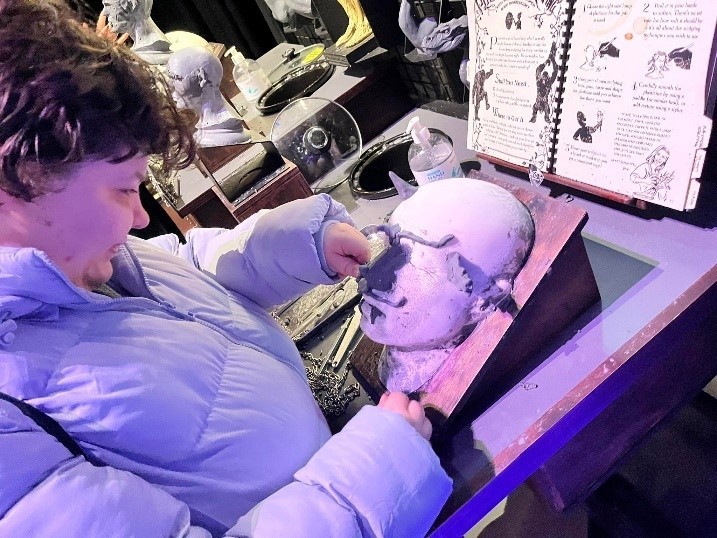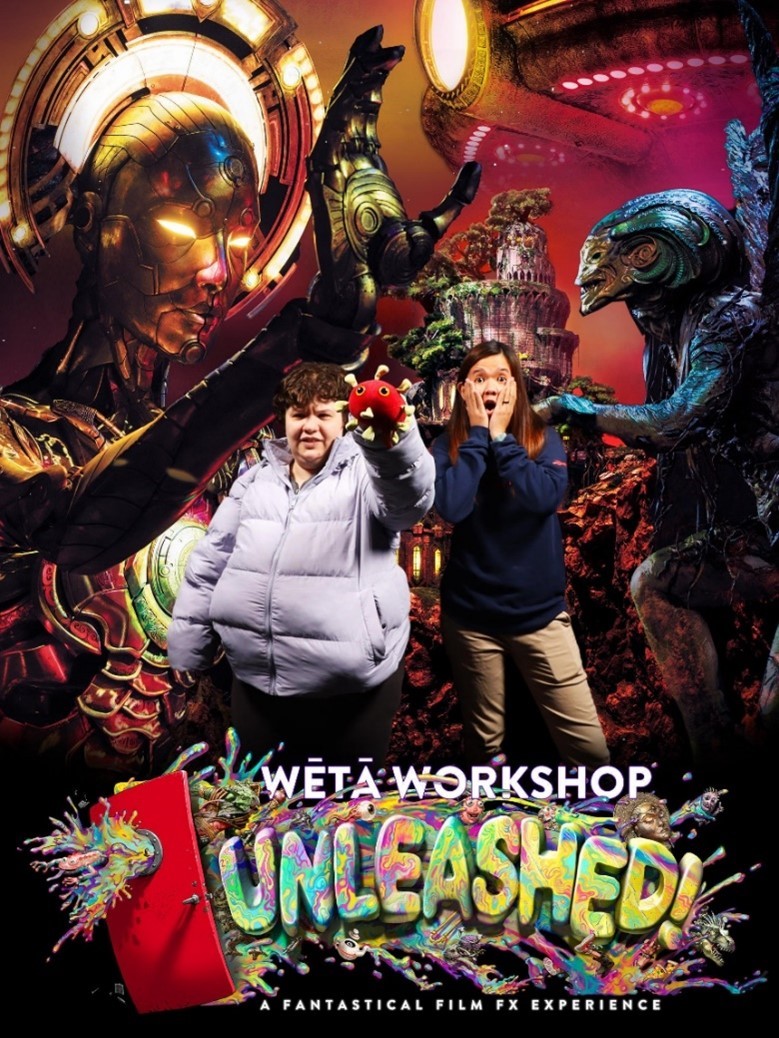 Hallow-queens of Halloween!
It was a spook-tacular Halloween and Mariana and Zara's costumes proved eerie-sistible.
And too cute to spook.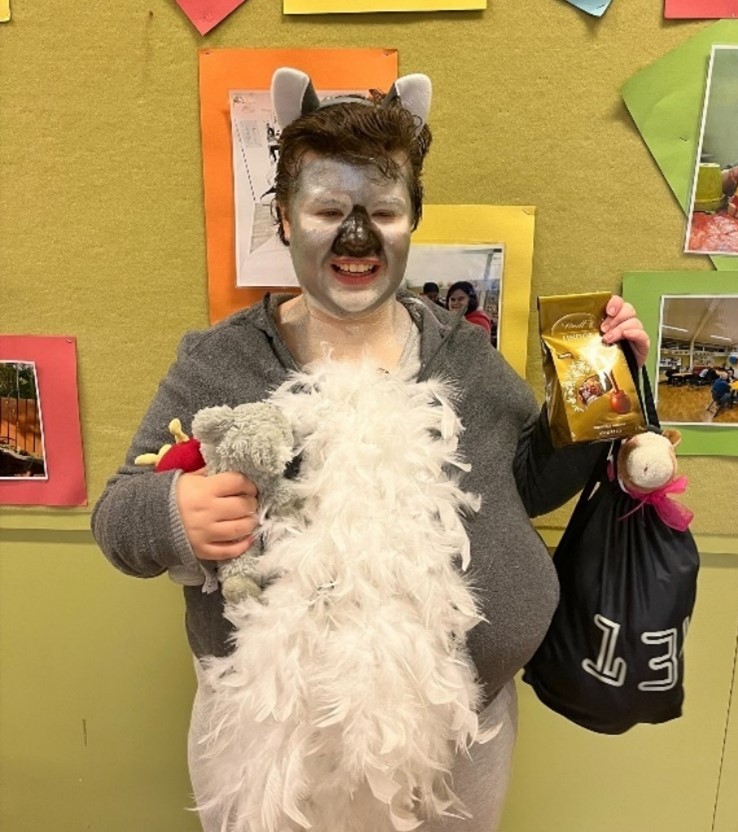 Mariana awarded Best in Costume Prize at Kingswood's Scary Halloween Party!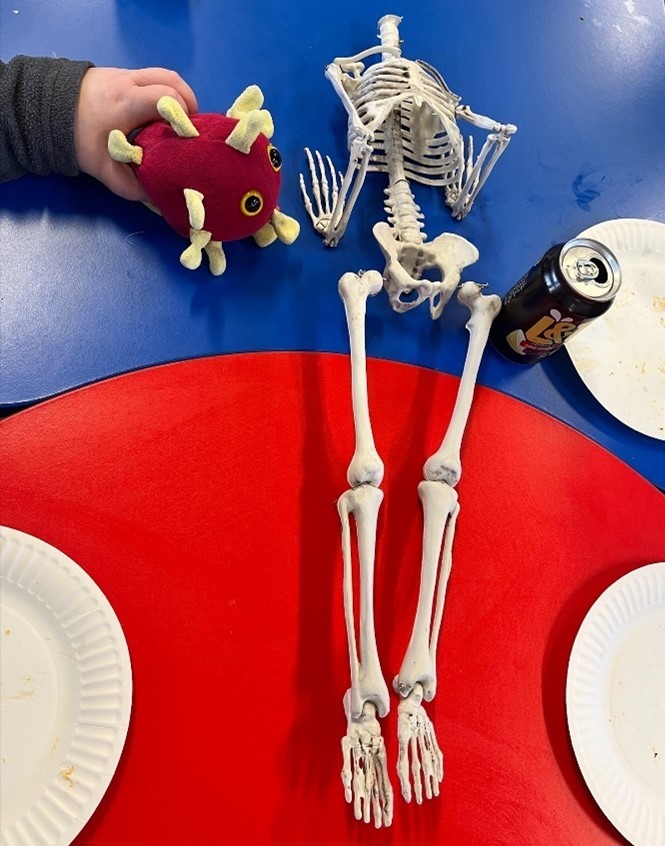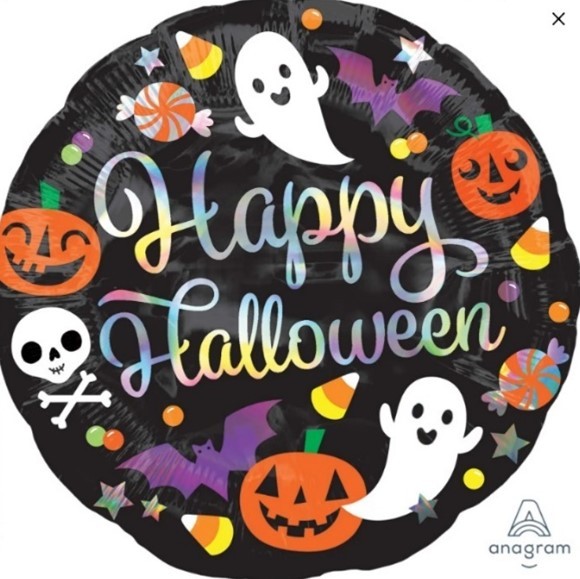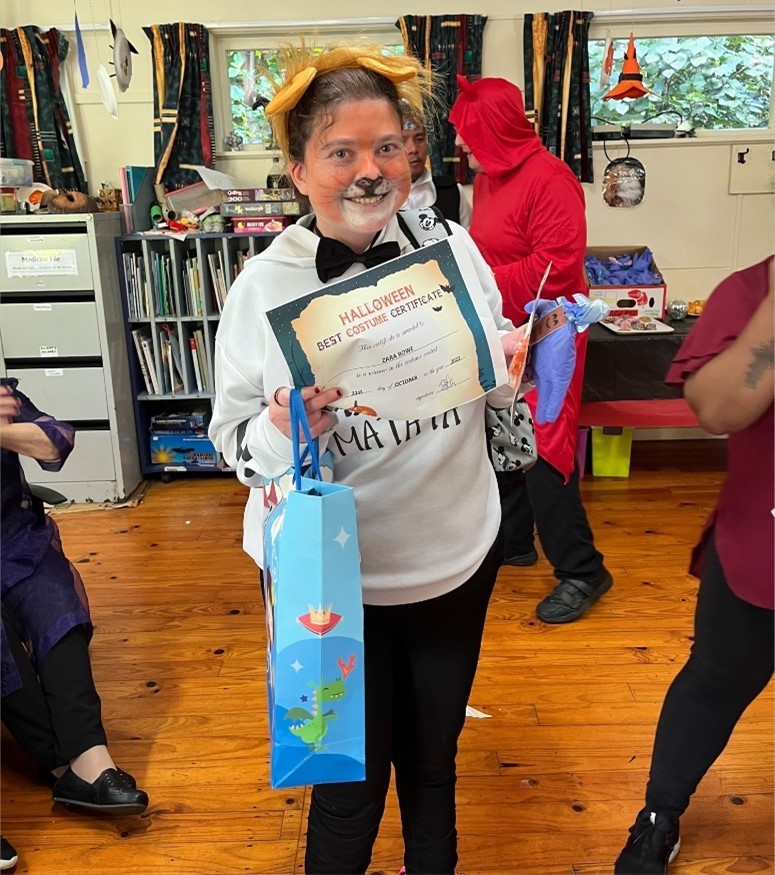 Best costume award for Zara at New Dawn's spooky event!
Halloween is going to be great we can feel it in our bones. Hee!

Wedding Bells Congratulations Carmela & Drake!
Carmela recently returned to the Philippines to marry her sweetheart and fiancé Drake! Due to the pandemic this long awaited union was a very happy occasion. We are delighted for you both. Carmela and Drake, all our best wishes to you both for a fun-filled and wonderful life together.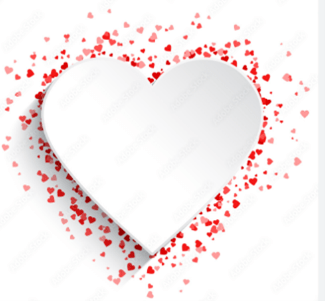 Shore Trusts 30th Birthday Celebration
An unforgettable evening at the Devonport Yacht Club, 70's disco theme, to mark three decades. And celebrate 30 wonderful years.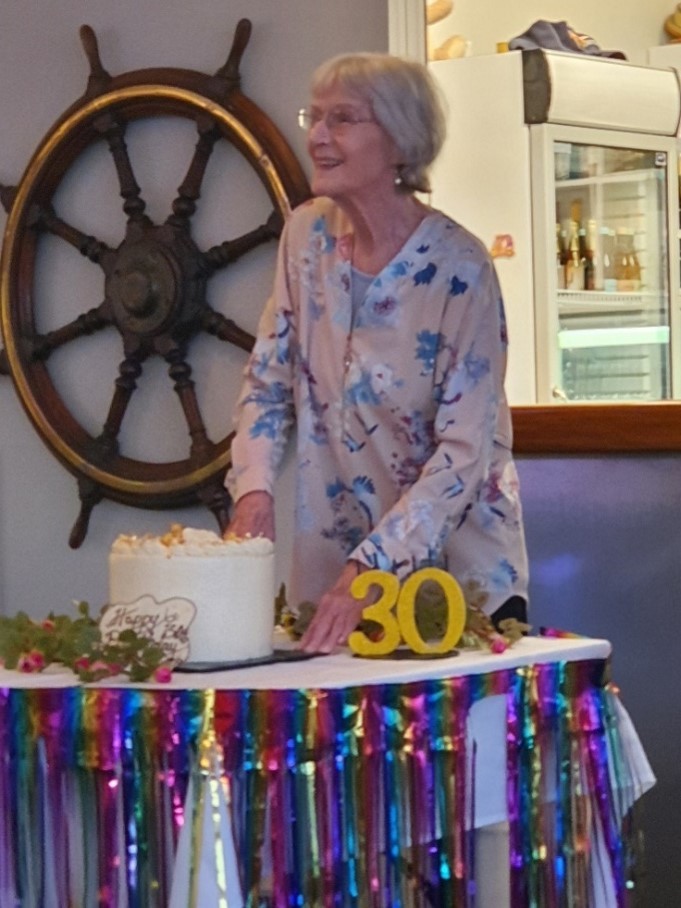 Founding trustee Frances cutting the cake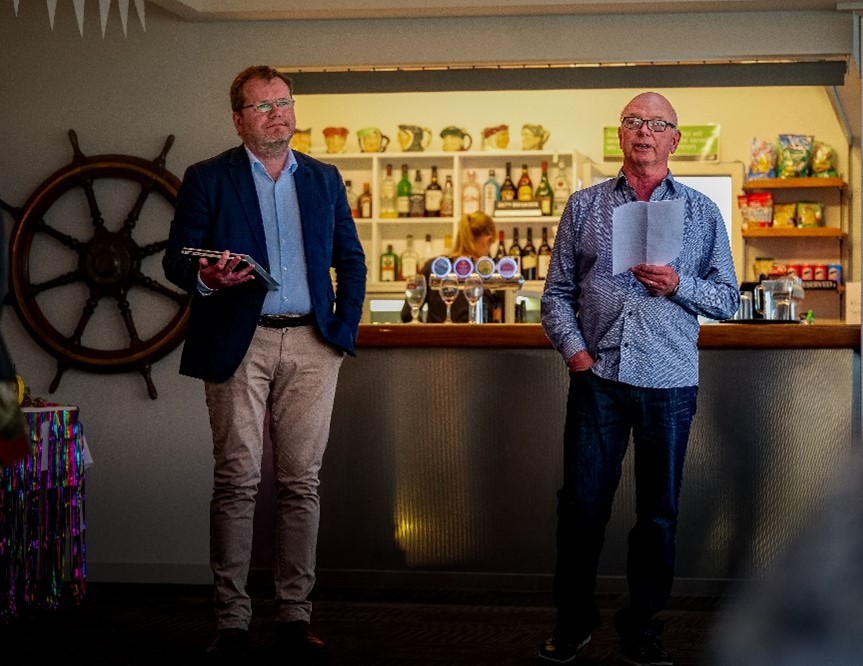 Chris Creighton, Chairperson and John Myers, Trustee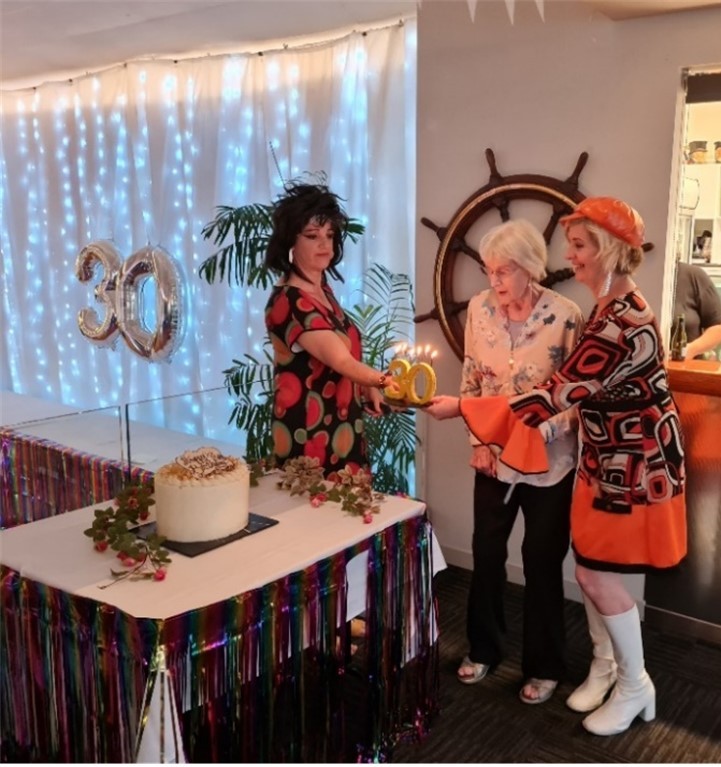 30th Birthday candles for Shore Trust!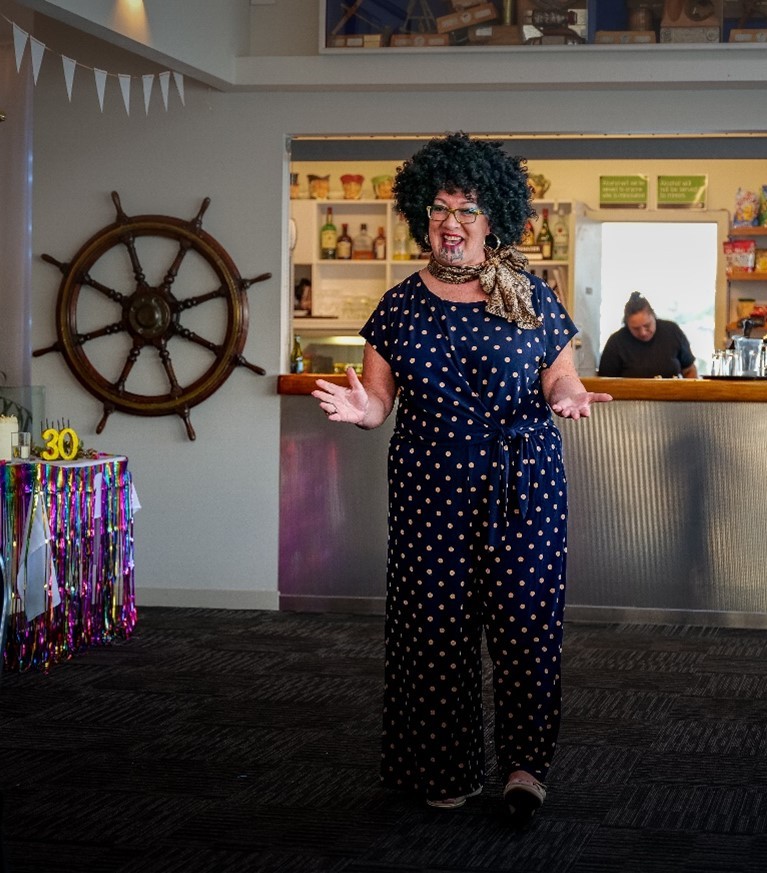 Tania Thomas, new trustee
Shore Trust's Got Talent!
Everyone clapped and cheered the beautiful
performances by our people


An amazing night enjoyed by all!
A message from our Chairperson
The Shore Trust is 30 years old now and is going strong. What an achievement. Congratulations everyone.
The Shore Trust's mission is to provide quality homes where people can enjoy their lives to the full and be valued members in the community. We offer a holistic approach, and our aim is to ensure each person is enabled to make life choices, enjoy successes, and live a fulfilling life. Our goal is creating a safe & respectful environment where people can live as independently and freely as possible, have fun, and achieve their individual goals alongside friends and family/Whānau. It is wonderful to see the people that live in our homes enjoy their work in the community and participating in activities in the community as they choose.
Wishing you and your family good health, never-ending happiness, peace, and prosperity this Christmas and in the coming years.
Hoping your holiday season be filled with sparkles of joy and love.
Meri Kirihimete e te whānau. Kia pai mai, kia haumaru mai ngā rā whakatā.
Merry Christmas whānau. Have a safe and happy holiday.
Chris Creighton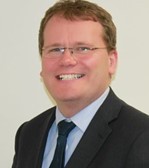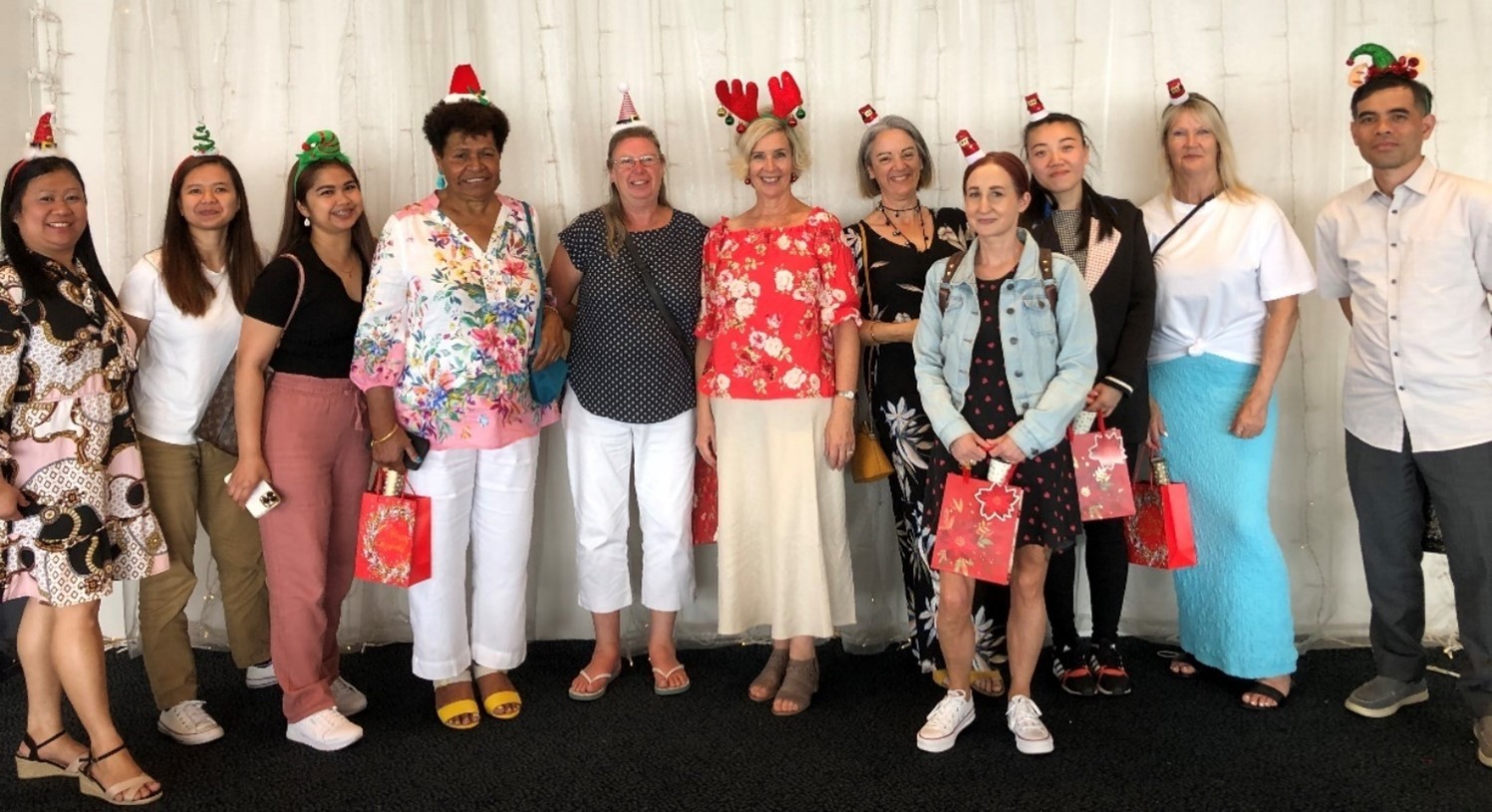 Merry Christmas from us all!